Bit O Dash ------------

Poki Chex Goes ------

Bright Speed Too ---

Honor Robins ----------

               "DBF Go Deva Eyes "

                           Reg. # 4829212

        Born on May 22.06

Color: Bay with 3 socks plus a connecting star,blaze,snip and white on her chin.

        Deva is built more like a thoroughbred.

Deva has very straight long legs with nice bone structure plus a pretty head.            She might be carrying the sabino gene as well.

         Her height is15.2 HH

                                           Not for Sale

Givemalickin        Dash For Cash / Twinkly Rocket

Lady Streaker       Todd's Charge / My Diamond Lil

Royal Oak Chex     King Fritz / Grulla Queen

Poki Goes               What Goes On / Verde Wag Two

Bright Bouncer        Dee Bar Bright / Seeyall

Dottie Bright            Bright Bar / Modot

Robin Laico            Laico Leo Bar / Mid Bar Robin

Cash For Robin       Robin Of Honor / Give Her Cash

Click on their names to see accomplished pedigree and pictures.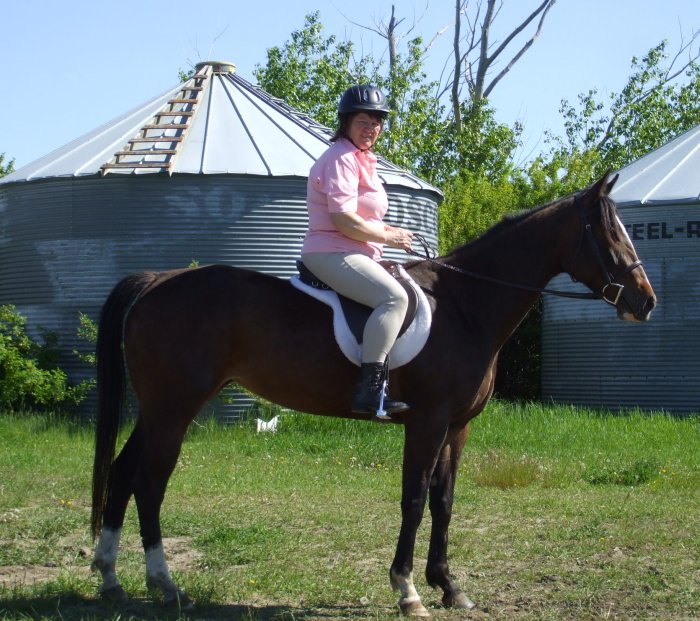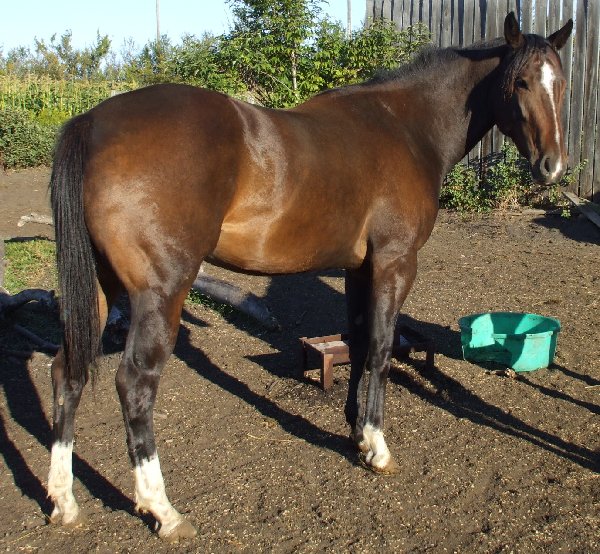 Picture taken on Sept 12,2010

Picture taken on June 4,2010