"DBF Zena VanBars"

                        # 4829213

Zena has straight long legs, big bone structure and a pretty head.

She has a sweet personality I like to see in a horse when she is around kids.

Color: Grey with no other markings.

She stand 15 hh

We have kept two of her siblings for riding horses (my children's horses)

had 2 months undersaddle.

                                                     NOT FOR SALE

Pictures below

  taken on May 24, 2011

Givemalickin ---- Dash For Cash / Twinkly Rocket

Lady Streaker --- Todd's Charge / My Diamond Lil

Royal Oak Chex --- King Fritz / Grulla Queen

Poki Goes ---  What Goes On / Vered Wag Two

Mr Jet Tex --- Tex Oh / Miss Jet Van

Golden Imari --- Leo Russ / Hassayampa Go Go

Robin Laico --- Laico Leo Bar / Mid Bar Robin

Missy Guy Bar --- Guy Bar / Miss Ace Hancock

Bit O Dash  -----------------

Poki Chex Goes -----------

Mr Texas Speed -----------

Tia Tee Hancock ----------

Click on their names to see accomplishecd pedigree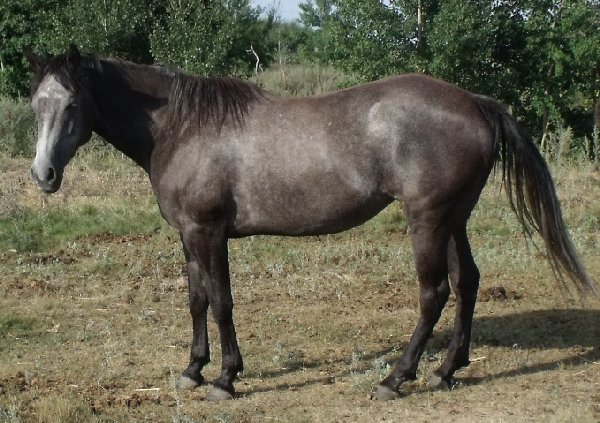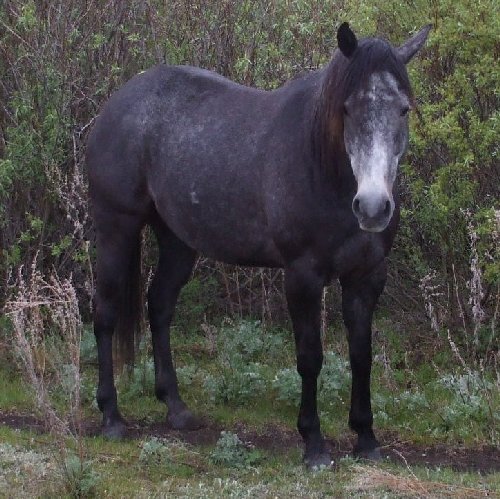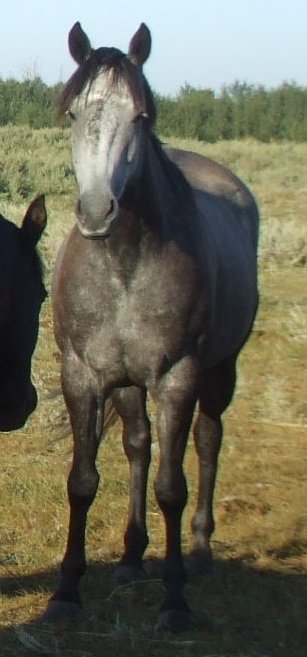 Taken on August 26,2012 >>>>>