Our QH Mares

These mares are not for sale, they          are our broodmares.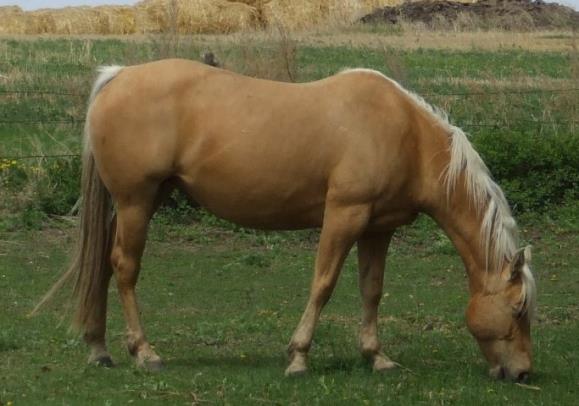 TF Shezatuffcookie

         Reg # 3893030

     2000 Palomino Mare

            She has lots of  old running pedigree bred into her. 

Cookie's maternal sire is Shugar Cat. She is granddaughter to Royal Informer, San Star Heidi  plus a great grand to Sugar Bar, I'm A Tuff One.

Just off her paper is Zippo Pat Bar, Win or Lose, Old Tom Cat, Three Bars, Jesse Bar to name some.

Cookie has a super personality plus William claimed her for his broodmare. 

            Breeding Cookie for a 2021 foal

Here is the accomplished pedigree I have gotten so far.

                     Click on her name below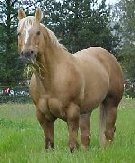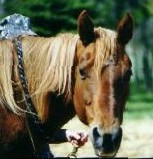 TF Shezatuffcookie
The Jumpin Jack Kid
(proven Sire)
Royal Informer
Informative
Zippo Pat Bar
Logan's Miss Lue
Scarlet Oakes
Win Or Lose
Deanna Shieba
San Star Heidi
Lock's King
King Cain
Miss Buck It
San Star Duchess
Leo San Hank
Duchess Stampede
Onetuffshugarcookie
Shugar Cat
Sugar Bar
Three Bars
Frontera Sugar
Willacat
Old Tom Cat
Dorothy Wilson
Stuffed with Tuff
Im A Tuff One
Im A Tuff Two
Gaystisle
kay Kring
Jesse Bar
Conformation Gay
Pedigree generated by PedigreeQuery.com

                    DBF MoonMist Venture 

Barn name: MoonMist

Color: Grey  (black base) with a star and small snip.

Born: June 2, 2009

She is a nice size filly, very straight. She has lots of running blood with some working cow (King Fritz). MoonMist is more fine bone built than the other foals.

DNA tested.

                                                 MoonMist had a gray filly on June 9,2020

        her dam information below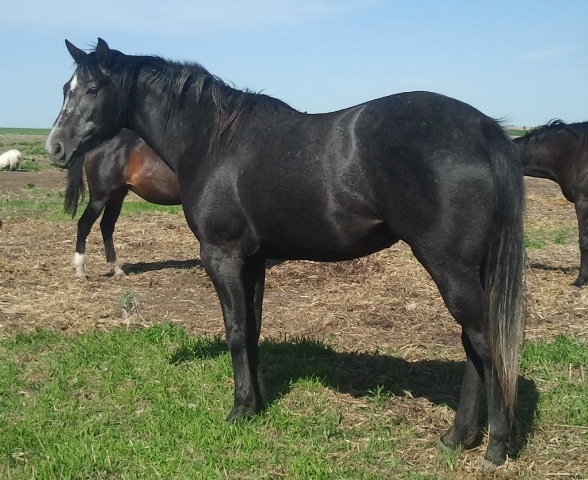 Black Filly
Brio Fritz Cashbar
Bit O Dash
Givemalickin
Dash For Cash
Twinkly Rocket
Lady Streaker
Todd's Charge
My Diamond Lil
Poki Chex Goes
Royal Oak Chex
King Fritz
Grulla Queen
Poki Goes
What Goes On
Verde Wag Two
Oaks Last Shady
The Old Oak Tree
Pistol Bar
Three Bars
Black Princess C
Niggy Bar
Three Bars
Piggy Wiggy
Watch A Shady Lady
I'ma Top Breeze
Top Breeze
Wailua
Girl Watch
Big Al
Goldie Barred
Pedigree generated by PedigreeQuery.com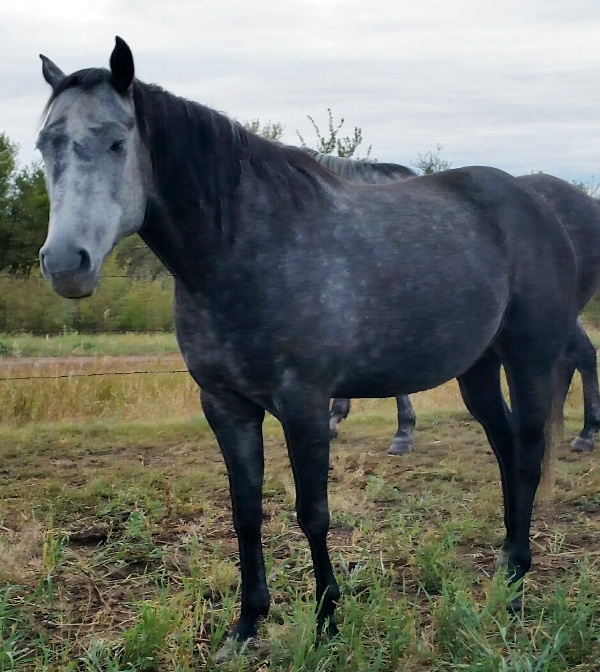 Bit O Dash ------------

Poki Chex Goes ------

Bright Speed Too ---

Honor Robins ----------

                 "DBF Go Deva Eyes " 

                             Reg. # 4829212

         Born on May 22.06 

Color: Bay with 3 socks plus a connecting star,blaze,snip and white on her chin.

         Deva is built more like a thoroughbred.

Deva has very straight long legs with nice bone structure plus a pretty head.            She might be carrying the sabino gene as well.

          Her height is15.2 H

Givemalickin        Dash For Cash / Twinkly Rocket

Lady Streaker       Todd's Charge / My Diamond Lil

Royal Oak Chex     King Fritz / Grulla Queen

Poki Goes               What Goes On / Verde Wag Two

Bright Bouncer        Dee Bar Bright / Seeyall

Dottie Bright            Bright Bar / Modot

Robin Laico            Laico Leo Bar / Mid Bar Robin

Cash For Robin       Robin Of Honor / Give Her Cash

Click on their names to see accomplished pedigree and pictures.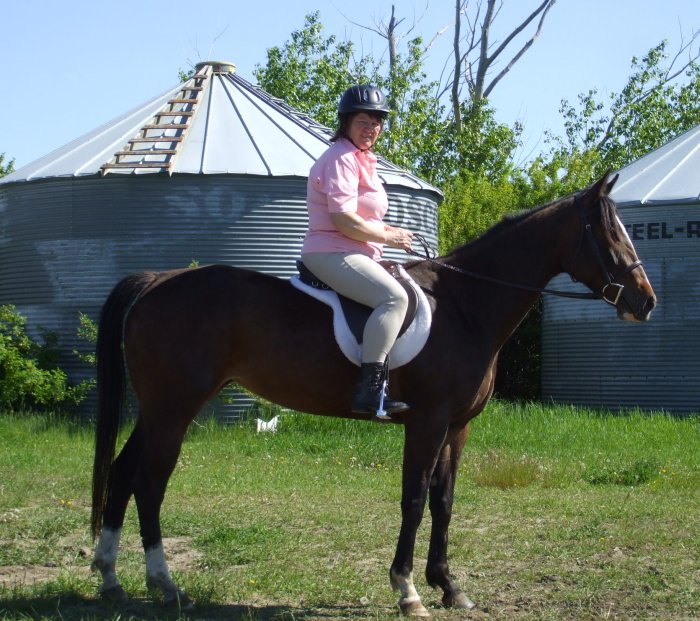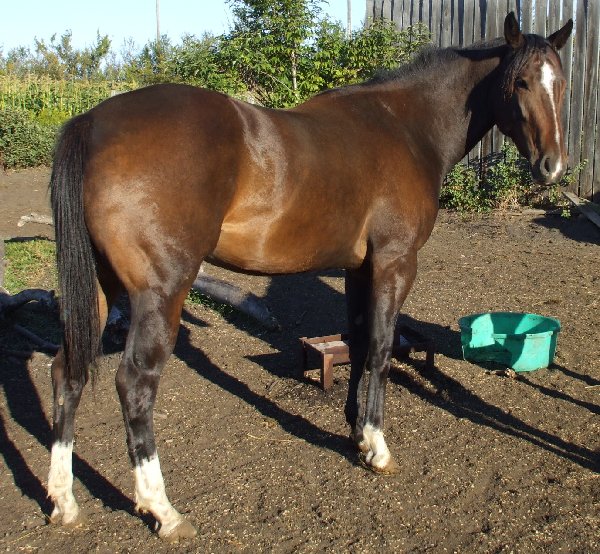 "DBF Skipadash Hera" 

            Barn Name: Hera    

                    Born: May 18,2012   Stands - 15.1hh at 5 yrs old

                    Color : Bay with no white markings.

Hera has the speed and working horse pedigree to take you anywhere.

She is a full sibling to Brook's barrel horse - 

                   DBF Skipadash Jewel and Tanya's filly - DBF Skipadash Nitika.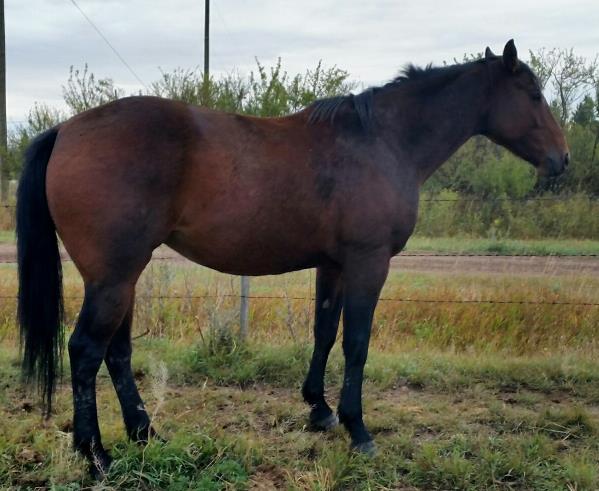 Givemalickin ----- Dash For Cash / Twinkly Rocket

                            Bit O Dash

                                        Lady Streaker ---- Todd's Charge / My Diamond Lil

                                        Royal Oak Chex -- King Fritz / Grulla Queen

                              Poki Chex Goes

                                        Poki Goes -------      What Goes On / Verde Wag Two

                                        Silent Spanish Bar --- Skip Silent / Skippa Venture

                              Spanish Engine

                                        Shantys Engine ---Skip Badlands 565 /  Shanty's Shadow        

                                         Azuthought ----  Aforethought / Azure Teen

                                Auzteen

                                         Movin Melody ----Smooth Move / Trecia's Music