Our QH Mares

These mares are not for sale, they          are our broodmares.                  



Sudans Black Magic

         Reg # 4014352

             Black Mare

     Born on May 12/2000

Her breeding fit in with the rest of our herd plus we have a half sister to her already  ( Zips Magic Velvet - grulla mare).

  Bonnie's maternal sire is Magic Manner. Granddaughter to Barry Swift and Great-Grand to Lightning Bar and Goldseeker Leo.

She has a sweet personality and easy to work with. I'm very please with her.

One of her foals is in the 4-H Young Horse Incentive Program .

Here is her accomplished pedigree that I have gotten so far.

Click on her name below.

                                                    Bonnie is retire due to knee problems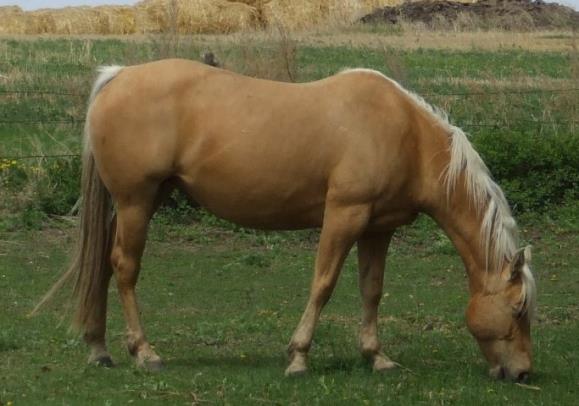 TF Shezatuffcookie

        Reg # 3893030

    2000 Palomino Mare

           She has lots of  old running pedigree bred into her.

Cookie's maternal sire is Shugar Cat. She is granddaughter to Royal Informer, San Star Heidi  plus a great grand to Sugar Bar, I'm A Tuff One.

Just off her paper is Zippo Pat Bar, Win or Lose, Old Tom Cat, Three Bars, Jesse Bar to name some.

Cookie has a super personality plus William claimed her for his broodmare.

       Breeding her to Finn for a 2019 foal

Here is the accomplished pedigree I have gotten so far.

                    Click on her name below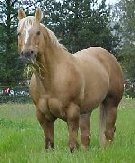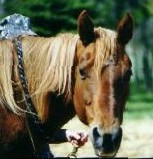 Sudans Black Magic
Swift Midnight
Barry Swift
Swift Solo (TB)
Solo Landing (TB)
Chusinia (TB)
Otoe's Susie
Otoe
Logan's Miss Sue
Sheza Star Seeker
Goldseeker Leo
Goldseeker Bars
Sweet Salty Lee
Cookie Machine
War Machine
Cookie's Gay Way
My Magic Velvet
Magic Manner
Lightning Bar
Three Bars
Della P
Chinchilla
Ponderiel (TB)
Lucky Bonnie
Lovemedarly
Henryetta's Moon
Moon Deck
Henryetta Brown
Savin Sammie
Dogface
Smokey Reader
Pedigree generated by PedigreeQuery.com
TF Shezatuffcookie
The Jumpin Jack Kid
(proven Sire)
Royal Informer
Informative
Zippo Pat Bar
Logan's Miss Lue
Scarlet Oakes
Win Or Lose
Deanna Shieba
San Star Heidi
Lock's King
King Cain
Miss Buck It
San Star Duchess
Leo San Hank
Duchess Stampede
Onetuffshugarcookie
Shugar Cat
Sugar Bar
Three Bars
Frontera Sugar
Willacat
Old Tom Cat
Dorothy Wilson
Stuffed with Tuff
Im A Tuff One
Im A Tuff Two
Gaystisle
kay Kring
Jesse Bar
Conformation Gay
Pedigree generated by PedigreeQuery.com

            HMD Dash Of Honor

                                Reg # 4977725

                                               Born on May 4 / 2007

                  My son named her "Midnight"

Her breeding speaks for itself, "The Hawkeye" was a well known ranch stallion in central Alberta.

Midnight is a real sweet heart with nice bone structure and a pretty head.

Here is her Sire's AQHA paper and Dam AQHA pedigree for you to look at

Jayhawker Bar / Miss Star Chief                 

Jordan Ko KO / Miss Toaves           

Tippy Canoe / Linda Lou San           

Sokota Babe / Ruby's Squirrel                    

Raise Your Glass / Go Effortlessly             

Dash For Cash / Southern Streaker            

Jet Deck / Quincy Liz       

Mr Hay Bug / Fast Company Miss             

Jayhawker Bar Jr -------  

Ko Ko Girl ------------------   

Tippy Can Too ----------    

Miss Ruby's Babe ------   

Special Effort --------   

Dashs Dream -------------   

Jet Of Honor -------------  

Miss Wandering Bug --       

The Hawkeye

Tippy Lou San

Millionaire Playboy

Honor The Lady Bug

Hawkeye My Daddy

Millionaire Lady

  started barrel horse

       (injured)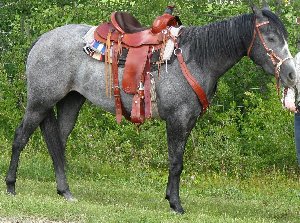 Brasco-  by Fritz out of Bonnie

He was in the 4H YHIP (2009- 2010)